Intuit software
QuickBooks Online provides easy-to-use, secure tools to manage business finances anytime, anywhere. QuickBooks Desktop Edition 2018 provides even more extensive features.
ProFile is Canada's #1 selling professional tax preparation program.
Together, QuickBooks and ProFile allow you to cover any conceivable accounting or tax preparation scenario.
QuickBooks Online Accountant
Greater freedom, flexibility, and always backed up. The future is here. Get with the cloud.
While QuickBooks Online has a unique interface, it has many of the same accounting features as QuickBooks Desktop editions in terms of sales, expenses and profit. It also offers some exclusive advantages, such as eliminating the risks of data file corruption.
QuickBooks Online is available in two versions: Online Plus for students, and Online Accountant for educators.
Discover QuickBooks Online Accountant Edition:
Features comprehensive tools used most by accounting professionals
Easily see and correct student errors
Save time and gain efficiency with batch reclassifications and write-offs, easier reconciliation and troubleshooting tools
Connect to your students accounts through "invite your accountant" feature
And more!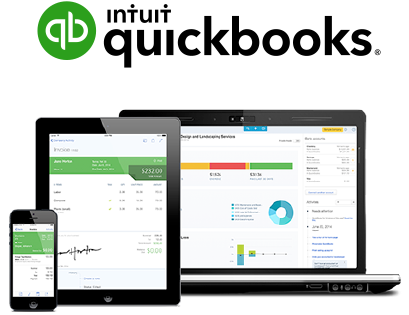 See more QuickBooks Online features
QuickBooks Online
Feature list
Track your income and expenses
Send unlimited estimates and invoices on the go
Manage and pay bills
Control what your users can access
Create and send purchase orders
Track inventory
Built-in business reports
Print cheques and record transactions
Set up invoices to automatically bill on a
recurring schedule
Sales Tax
Enter bills and schedule payments for later
Compare your sales and profitability with
industry trends
Categorize your income and expenses using
class tracking
Create budgets to estimate future income
and expenses
Give employees and subcontractors limited
access to enter time worked
Track billable hours by customer
Track sales and profitability for each of
your locations
QuickBooks Desktop
All the benefits of QuickBooks Accountant – plus Payroll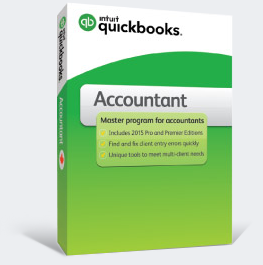 The 2018 version is loaded with new advanced features to help increase productivity and prepare students to serve their future clients efficiently and effectively!
As well, using the Accountant Edition, you can teach or learn any QuickBooks edition, including industry-specific editions (Contractor, Manufacturing & Wholesale, Nonprofit, Professional Services, Retail), by toggling between QuickBooks Accountant and another edition.
New, exclusive, time-saving features include:
Get one-click access to the features accounting professionals use most with Accountant Centre
Create and customize financial statements with Quickbooks Statement
Find and fix your students' data entry errors quickly
Paste and save 1,000+ transactions from Excel into QuickBooks with Batch Processing Entry
Save time by emailing journal entries with the click of a button
And much more!

"With QuickBooks Online Accountant, we've been able to increase our internal efficiencies and spend on average 20% less time per client."
Juliet Aurora
AIS Solutions

"The Intuit Education Program is set up so that anyone from students to employers to seniors can train themselves to use QuickBooks Online in an easy to understand manner."
Michael Ford
CPA
QuickBooks is the world's #1 accounting solution*
Intuit ProFile
The leading choice in professional tax preparation software.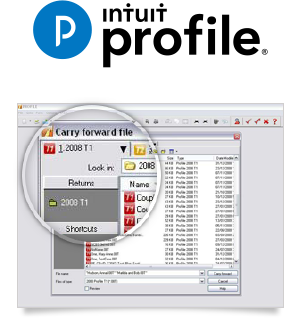 Tax preparation is a key component in the education of future tax/accounting professionals and ProFile is an industry leading professional tax preparation software, used to produce over 17 million EFILE tax returns over the past 5 years. It's also the only Canadian tax software that offers 100% guaranteed accurate T1 calculations.
The Intuit Education Program uses the ProFile Suite, our most comprehensive ProFile software. It offers a long list of time-saving features and includes the full range of tax returns, from individuals, corporations, to trusts. Plus, it includes instant, easy access to virtually every tax form you'll ever need.
This complete FREE solution will help you effectively teach your students how to manage the tax and financial planning needs of their future clients.
Other ProFile Suite advantages include:
Easy access to tons of features designed to meet your students' needs
Time-saving features
Guaranteed accuracy for T1 returns
And more
See more ProFile features
ProFile
Feature list
FREE access to multiple returns for T1 going back
a decade
All the tax modules in one program
Seamless data sharing between ProFile modules
Integrated real-time auditor with over 2800 diagnostics for T2
Link source documents to tax returns
Extensive allocation options, including automatic expense allocation to optimize tax scenarios for
all beneficiaries
Powerful T-slip (i.e. T4, T4A, T5, RL1 and more) generator
Link client source documents for fast, easy access with HyperDocs
All the forms you need.

"With T2 I put all my trial balances into QuickBooks Desktop. It's a very easy export that fills a significant amount of the information for the T2."
Jonathan Carter
Kata Accounting Solutions

"The versatility of the program is fantastic. I won't run into the difficulty of having limited returns... If it wasn't for the software, I wouldn't have 3000 clients."
Oscar Orellana
Tax Preparer
ProFile is Canada's #1 best selling professional tax software†